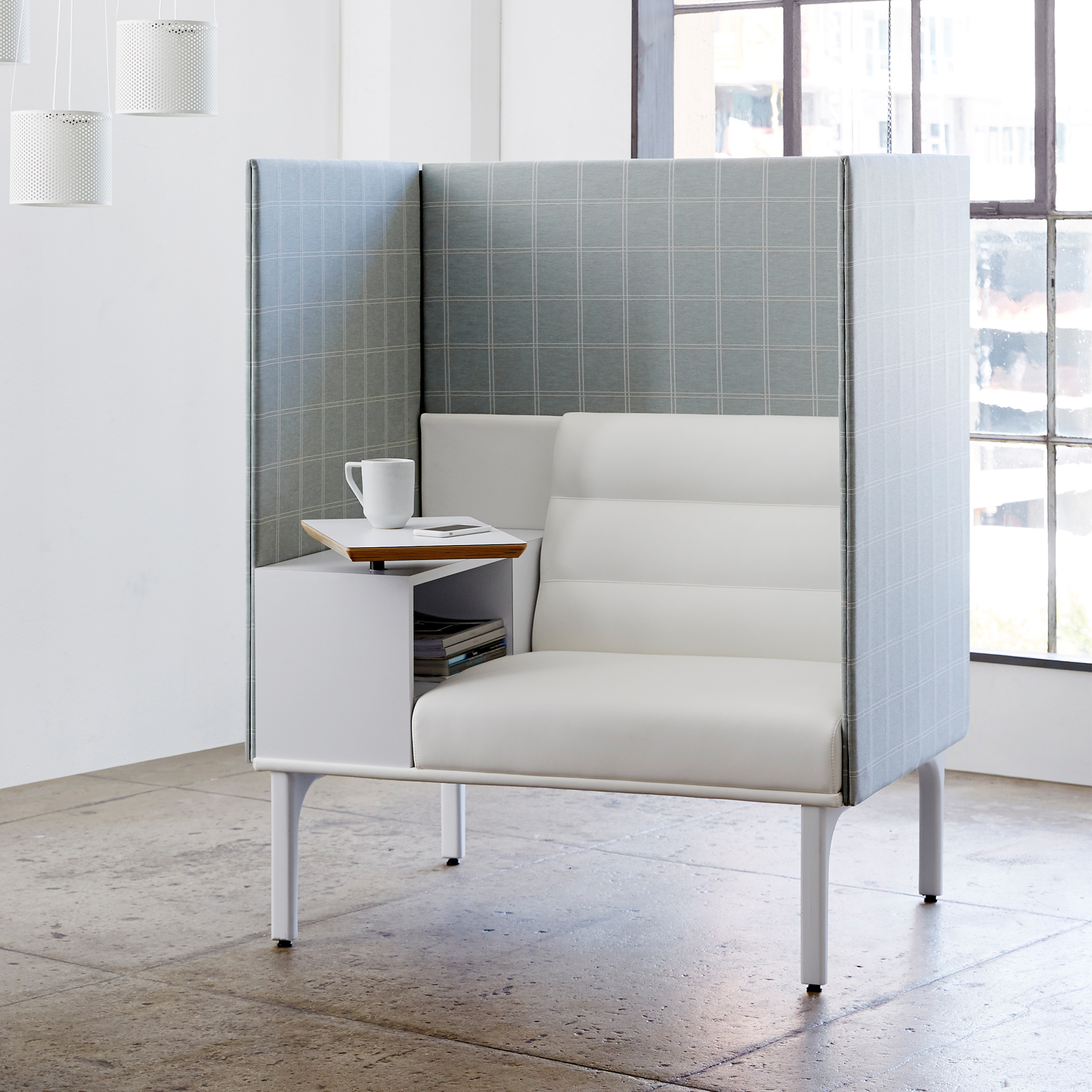 Iso Work Lounge
Designed by QDesign
Combining the comfort of a lounge chair with partitions for privacy, Iso provides a welcome and quiet space to sit, work and focus. Seating and panel elements can be configured together to create stand-alone modules, clusters of single-user spaces, or expand into multi-user settings for various meeting requirements. Wherever personal or private space is needed within open environments, Iso has it covered.
Features
Armless lounge and love seat models.
Optional privacy panels create personal spaces for single or multi-use settings.
Back cushions standard with channel stitching detail.
Additional accessories include cubby, with or without articulating tablet, and various power units.
Die-cast metal legs offered in standard and premium finishes.
Additional details coming soon.
Available to order June 2020.